How to start your own Network Marketing (MLM) Company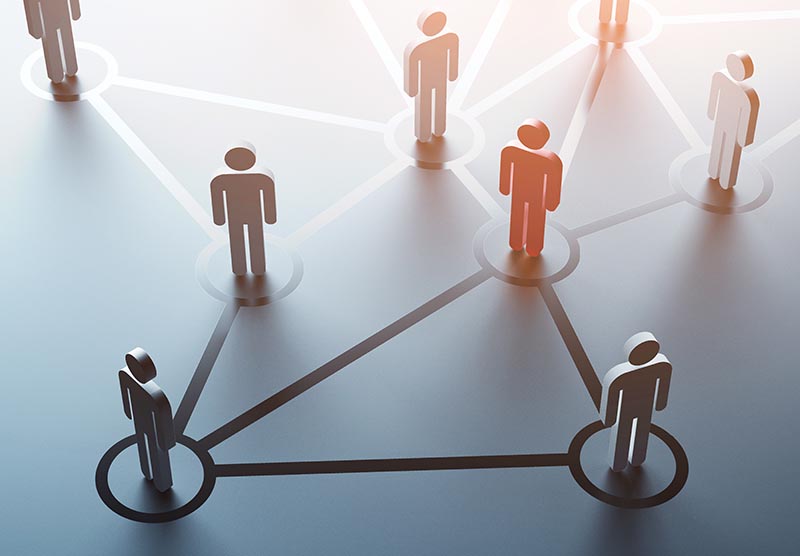 MLM company company or network marketing company is a profitable, sustainable and proven business models lead by successful market leaders. Amway, Herbalife Nutrition, Mary Kay, Avon, Jeunesse, and the list keeps growing.
Building a network marketing company is no differs from other businesses, it requires a lot of effort, persistent, knowledge and making sales of the company's product & services.
Things to consider when setting up MLM company:
Product or services remains as the core as people are often convinced by the products or services offered by your company. Nutritional or beauty products tend to be the most popular product line for network marketing business.
Create a commission structure (also called pay plan, incentives, or rebates) for your distributors or sales representative on several levels. The typical structure are, Unilevel, Binary, Matrix, Stairsteps-breakway compensation plan. Commission is usually ranging at 20-40% as per market practice.
Choose the right Network Marketing (MLM) Software to manage your salesforce and automated commission calculation process as this is the most hectic tasks for the business. Choosing the right software solution is important as product selection in your MLM business. From the basic member management to advanced security system, the solution must be feature rich to be capable of handling business operation without any dilemma.
Distributors manual creation, Rules of Conduct, Selling Ethics, and any other business policy you wish to establish between distributors and the company.
Tools to help distributors become successful such as marketing tools, brochures, business cards, catalogs, videos, and training materials. Education takes time and effort and it'll pay off well if it's done right. The right motivation in your team might create an "ah-ha" moment for the people in your team and they might be the next sales superstar of your company.
Hold periodic events to gives recognition to performers, weekly or monthly meetups to motivate the team is important. Your distributors are humans with emotion and facing rejection in their sales process is extremely common in the industry.
These are the basic blocks for most of the successful network marketing companies in the market. Network marketing company could be the greatest business model of all time if it's done right. According to The World Federation of Direct Selling Association (WFDSA), Global Direct Selling industry recorded of value worth US$189.6 billion in 2017. How many % of market shares you could grab in your next upcoming MLM startups?